There are currently 55027 people playing!
Relive the challenging levelling system and risk-it-all PvP of the biggest retro styled MMO. Play with millions of other players in this piece of online gaming heritage where the community controls the development so the game is truly what you want it to be!
News & Updates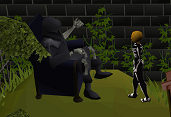 Halloween 2017 & Make-All
Game Updates 19 October 2017
It's a double update this week. Halloween is upon us and the long-awaited Make-All update has arrived. Read More...
Dev Blog: Deadman Winter Finals
Website 17 October 2017
As the current Winter Season draws to a close on the 26th October it seems only fitting to clarify the changes being made for the Finals. Read More...
Dragon Slayer II reqs, QoL and a look at the coming weeks!
Game Updates 12 October 2017
Make-All is coming! Alongside this we look at the coming weeks, Dragon Slayer 2 requirements, some additional QoL features and minor bug fixes. Read More...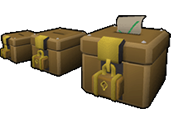 Barbarian Assault, Leather Shields, New Quests & General QoL
Website 09 October 2017
This week we're looking to make changes to the Serpentine Helm, Barbarian Assault, adding new quests and general QoL Read More...
Soundbank, HP bar, and QoL changes
Game Updates 05 October 2017
As development of Make-All and Grotesque Guardians continues, this week sees the release of a number of previously-polled Quality of Life updates. Plus fixes! Read More...
You can also follow our Twitter feed for the latest news & updates or view older posts in our news archive.
This website and its contents are copyright © 1999 - 2017 Jagex Games Ltd, 220 Science Park, Cambridge, CB4 0WA, United Kingdom.